To enlarge, click
on below image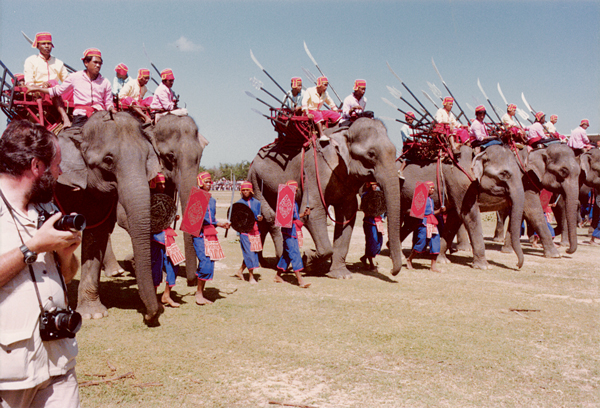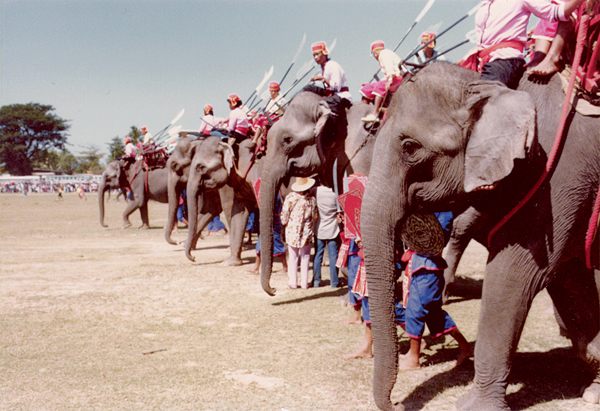 Can you imagine 200 elephants thundering down, organized in two opposing battle groups. After the opposing lines of elephants meet and engage in combat the remaining soldiers dismount and fight in hand to hand combat, re-enacting a legendary battle of some hundreds of years ago.

To enlarge, click
on below image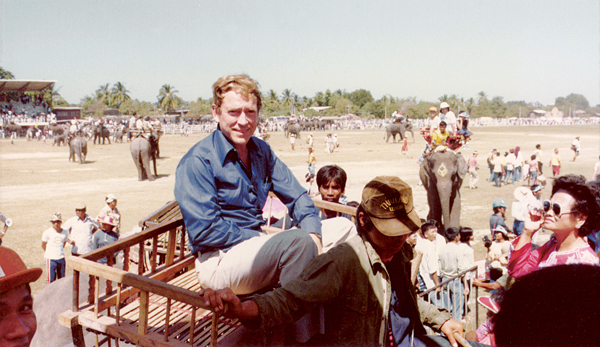 William Jarvis mounted on an elephant, seated in a classic wooden saddle watching the festivities. The first part of the animal festivities pits a series of eighty foot soldiers against a single elephant in a tug of war!

To enlarge, click
on below image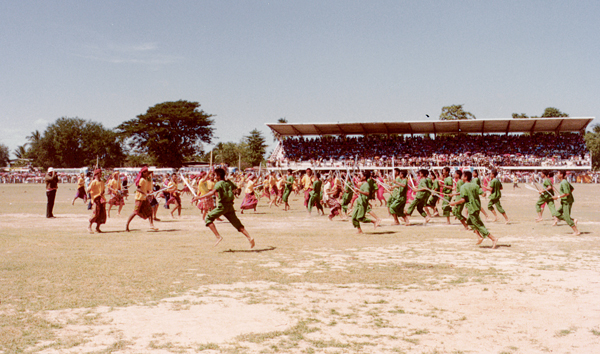 Each elephant has a trainer who makes a career of living with that elephant. They bring their elephants from far and near to participate in the grand elephant roundup. This event is held annually and is probably still going on.